I got out of a slump and finally started the last 30%(70%) of the game. Look at how many lines of code I have!
The jam I'm making this for ends later this Saturday. I'll be posting an itch link, later today, I suppose. The mechanical aspect is nearly finished, and I can't wait to have this public on the itch. As soon as I wake up again I'm finished the technical aspects of the game and working on music. What a great opportunity to learn pxtone, right?
Cya later, cool people of NG!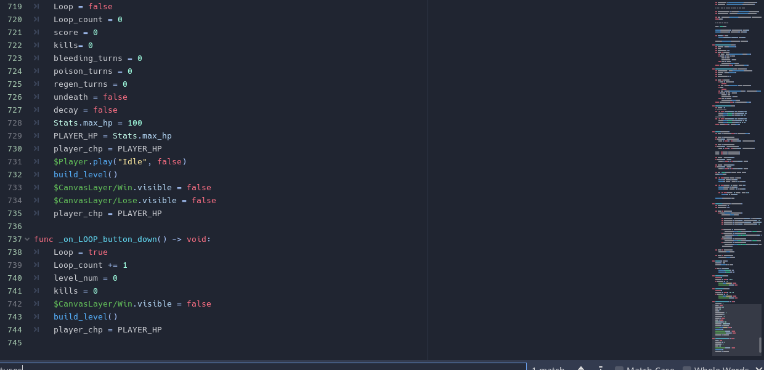 PS.
Haha 69 followers.